Teamo Welcomes Direct Debit Payments
We are excited to announce that Direct Debit payments are now live on teamo! We have partnered with GoCardless to allow our clubs to receive Direct Debit payments from members.

Why choose Direct Debit at your club?
TeamoPay now offers the option for admins to create and link a GoCardless account to Membership, Match Fee's and Ticket products. This payment method will allow clubs and teams to be more flexible and offers many benefits to help clubs stay on top of payments.
GoCardless could increase your total income with no setup fee's and low transaction costs, only 1% charge per transaction with a minimum transaction fee of 20p and capped at a maximum of £2. This only seems small but could really make a difference come the end of the year.
A straightforward and safe method for your members to pay. For the first payment made by a user, they will be required to set-up a mandate with the club account, simply just confirming the account they wish to make transactions from. All future transactions can then be made in a couple of taps from their My Payments page.
The Direct Debit Guarantee means that if a payment has been made incorrectly, the payee is entitled to a full and instantaneous refund from their bank. Customers can also cancel a mandate at any time by contacting their bank. Take a look at our GoCardless User Guide for more information.

Get started with Direct Debit Payments now
Club administrators will be in charge of setting this for their club. You will be able begin your GoCardless journey if you head to Settings -> Manage Club -> Get Started with TeamoPay/Manage Payment Accounts -> Connect New Account.
You will taken to GoCardless in a new window to complete the set-up of your account. To finalise and verify your GoCardless account you are required to transfer £0.01 from your bank account into the GoCardless verification account.
Take a look at our features page which provides some more information on why you might choose Direct Debit Payments and how to get this set-up. Also, check out the FAQs and Tutorial Video should you require help with getting this set-up for your club.

Further Information
We have now given you more options and flexibility! As admins and treasurers, you will be able to choose how you want your Memberships and Match Fee's paid. You can choose GoCardless or Stripe or even offer your members the option to pay via the method they prefer.
Want more information or have you got any outstanding questions about Direct Debit Payments? Please feel free to email support@teamo.chat or fill out a feedback form.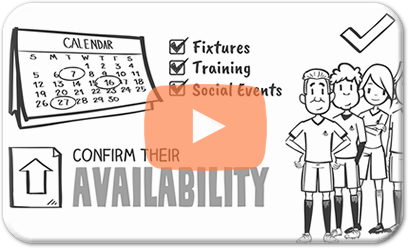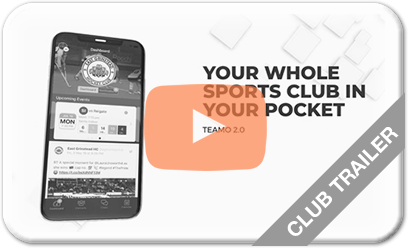 What our users have been saying
"I haven't used anything like it before. It's so easy to use and a great idea. It's definitely made my life easier for communicating with my players each week."

"teamo is really useful with regards to seeing who exactly is turning up to training, fixtures and other events. It's a great and easy way to organise my team."
Set up your team within minutes and start saving time managing your players with teamo!