Feature Focus: One Email Address For All
Sometimes it's difficult to know the best way to communicate with your members. With teamo, there are multiple ways to communicate with your teammates and members - chats, notifications, emails. Our team email system is brilliant for sending lots of information in one message that might get lost in an app chat.

The team email system, known as teamoMail, allows you to email your team or the club in one go with unique email addresses, saving you hours of time and effort. Read on to find out more and never build a mailing list again.
The mailing system teamo offers has improved our communication dramatically
(Social Sec, Duxford HC)

Tired of constantly updating mailing lists?
Well now you don't have to! Whenever a team is edited, group members are changed, or someone new is added to the club, the team mailing lists are automatically updated. With a list for each team, it means no confusion and you know exactly who you are sending to.
TeamoMail has saved me hours - all I do is put one email address in the "To" section and know it will send to the group I want
(Team Captain, The Jaguars)

Notify everyone in one go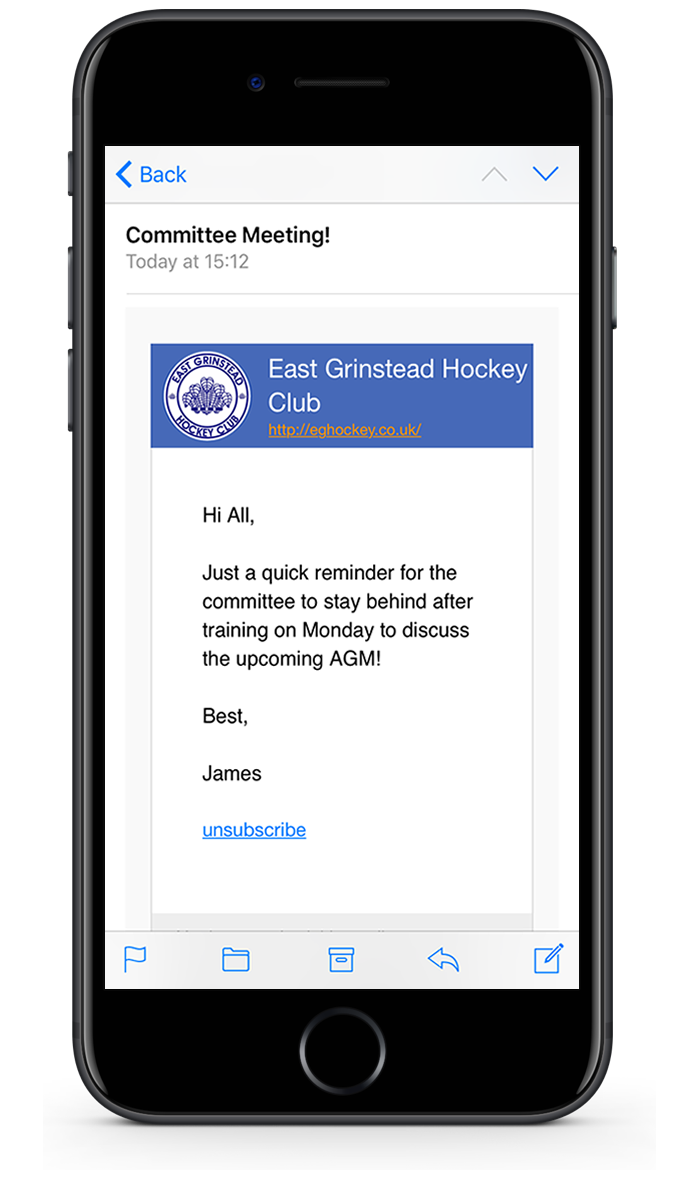 Teamo allows you to email any team, group, section or the whole club using a unique email address e.g. 1stxi.clubname@teamomail.com. This removes the need to store and maintain email lists for the committee, 1st XI, coaches, and so on - teamo does it for you!
The chairman sends out a monthly newsletter to the whole club via the teamoMail system. It's so easy!
(Team Captain, Walton Heath)

Secure Sending
The sender's email address is checked by teamo to ensure that they have the right to send to the group they are communicating with. For example, by checking members roles and the club structure, teamo checks that team captains are only able to send emails to their team, section managers can send to a whole section e.g. Juniors/Ladies/Mens, and admins can send to the whole club or any section/team. >


Lots of content & attachments? No problem!
Whether it is a list of key team dates for the diary, or important club announcements, our email system allows you to send lengthy information that may get lost in a chat or notification. At times, you may need to send multimedia files to your members such as training plans, pictures from a game weekend or club documents. You can attach any files as you usually would do in an email and they will appear for members to view.
We used it so send out the AGM notes out to the whole club 2 weeks prior to the meeting
(Chairman, Gunnersbury RFC)

Professional edge
Despite typing the information as a normal email, the intelligent mailing system transforms the style of your email to give it that professional edge including your app colours and logo to engage your members.