Tired of constantly updating your email lists?
teamoMail allows you to email any team/group in your club via one unique email address. No more need to store and maintain email lists for the committee, 1st team, captains and so on - teamoMail does the job for you! These emails can only be sent via email addresses registered with your club.
Want to contact just your first team? Teamo will provide an email address like this, unique to your club: e.g 1stxi.clubname@teamomail.com. After your email has been sent you will recieve a email receipt, a copy of the email and who many members have recieved the email. Members can also reply straight back to just the sender.
Check out our tutorial to see how this is done.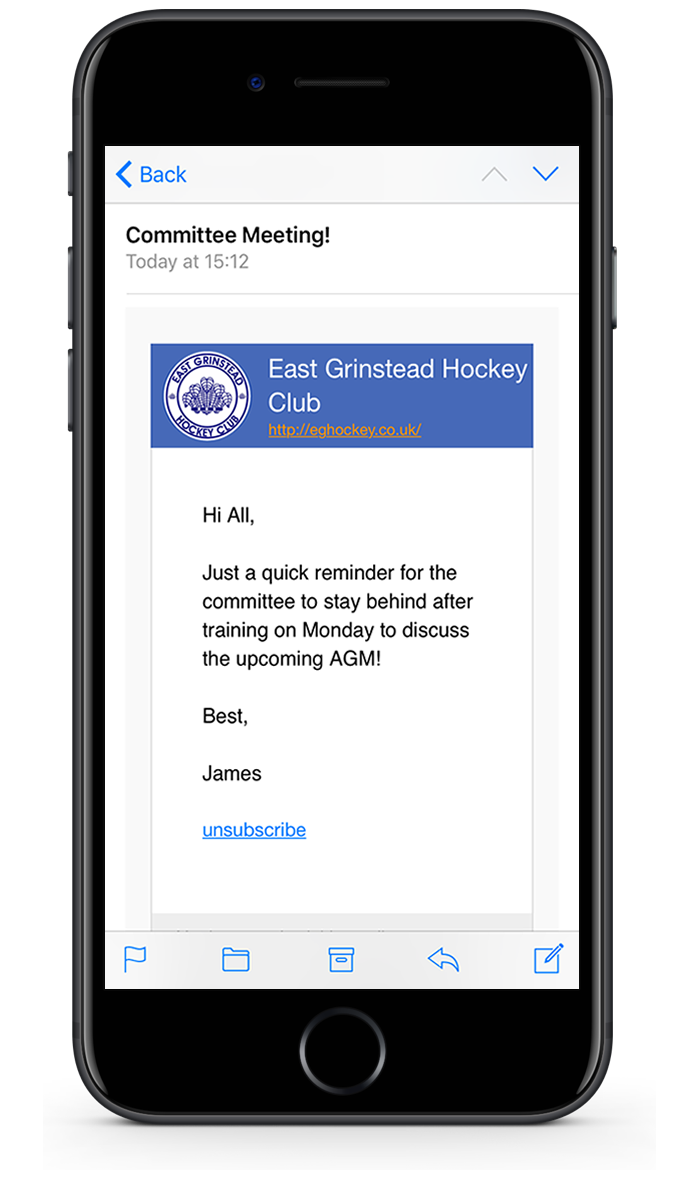 Your email lists are updated automatically as soon as your teams/ groups are edited.
Whenever a team is edited, group members are changed or someone new is added to the club the teamoMail mailing lists are automatically updated. All you have to do is type in the specific teamoMail address or send it directly from the app.
Need Help? Click here, to find out more about teamoMail and how to set it up!