Save time and effort on admin this season with a complete club database that is automatically updated!
Registering new members, storing their information and updating it all season long can take serious time and effort. Cut this time down significantly with teamo and our automated registration process!
As soon as your members register with your teamo club, all details are added to your online club database in the Members Center. This includes contact information, shirt number, position, teams and more! Need to update details? You can also edit or change members details and notes! Forgot a contact? Add individual members and choose to send their invite immediately or later!
To make your life even easier, your club database can easily be searched, sorted by team, new contact, last active and downloaded as a PDF or excel spreadsheet.
Check out our video or written tutorials to see how this is done.
Looking for a quick update on how your team is using teamo?
Use our in-app members center to view analytics on member engagement, app versions and more.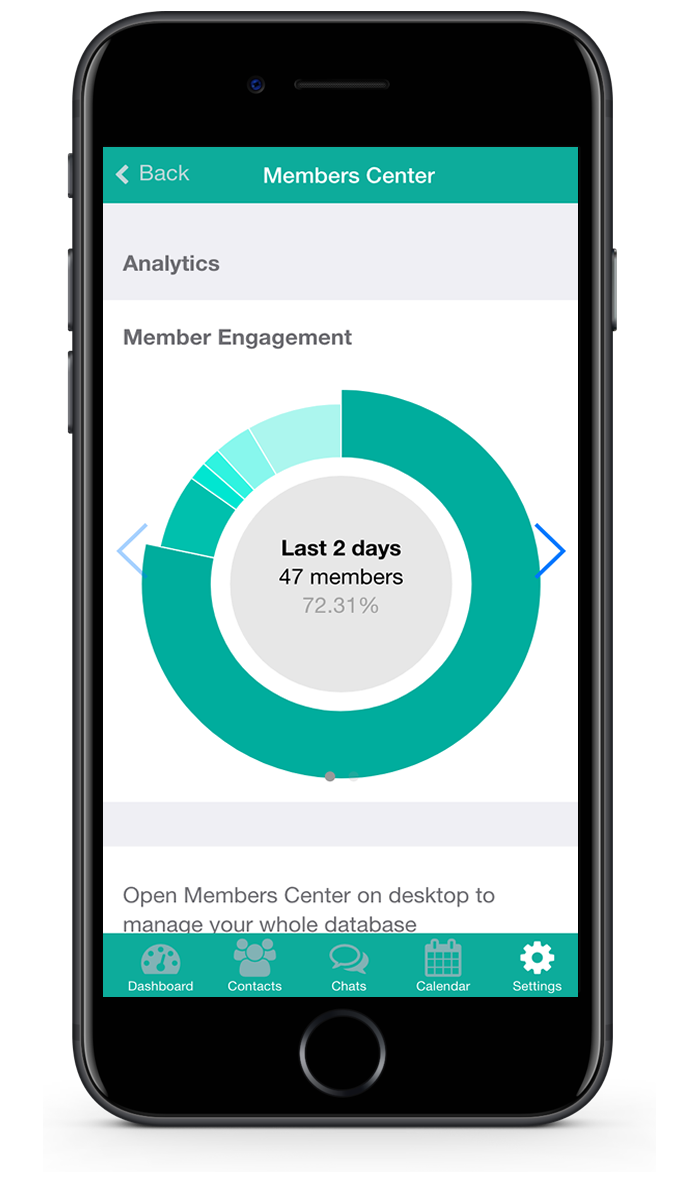 Import and invite all of your members in one go!
Just upload a spreadsheet of your members and they'll be imported into your club's member database.
After your players are imported you can either invite these members to join or wait until it suits you! teamo allows you to personalise the invitation email sent to your members so that you can ensure they know why using this app is right for your club.
You can now edit general information for those who have 'sandtimers' next to their name as well as their profile image!
Check out our video tutorial to see how this is done.
Click here to find out more about the Members Center!