Tired of repeating yourself over text and email?
teamo let's you upload all the relevant details in advance, in one go. Your players can access all the info they need at any time straight from the app.
Your personal team calendar shows a brief overview of upcoming fixtures as well as an option to record and view your previous results.
To watch our video tutorial on adding your fixtures, click here.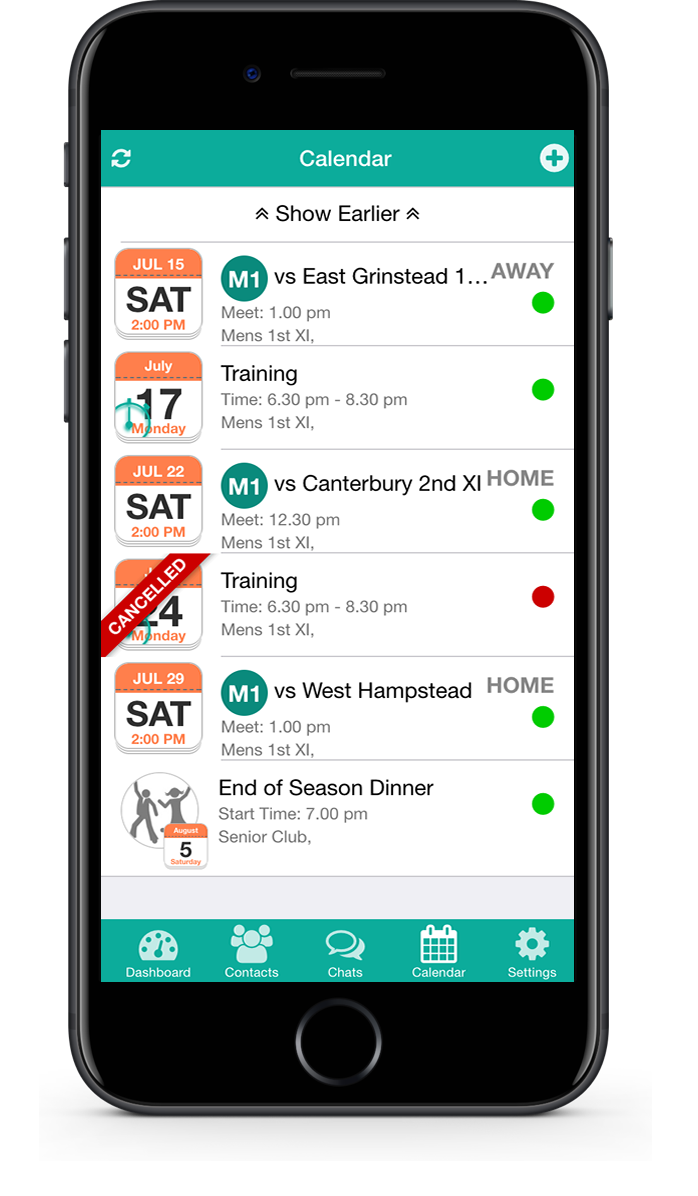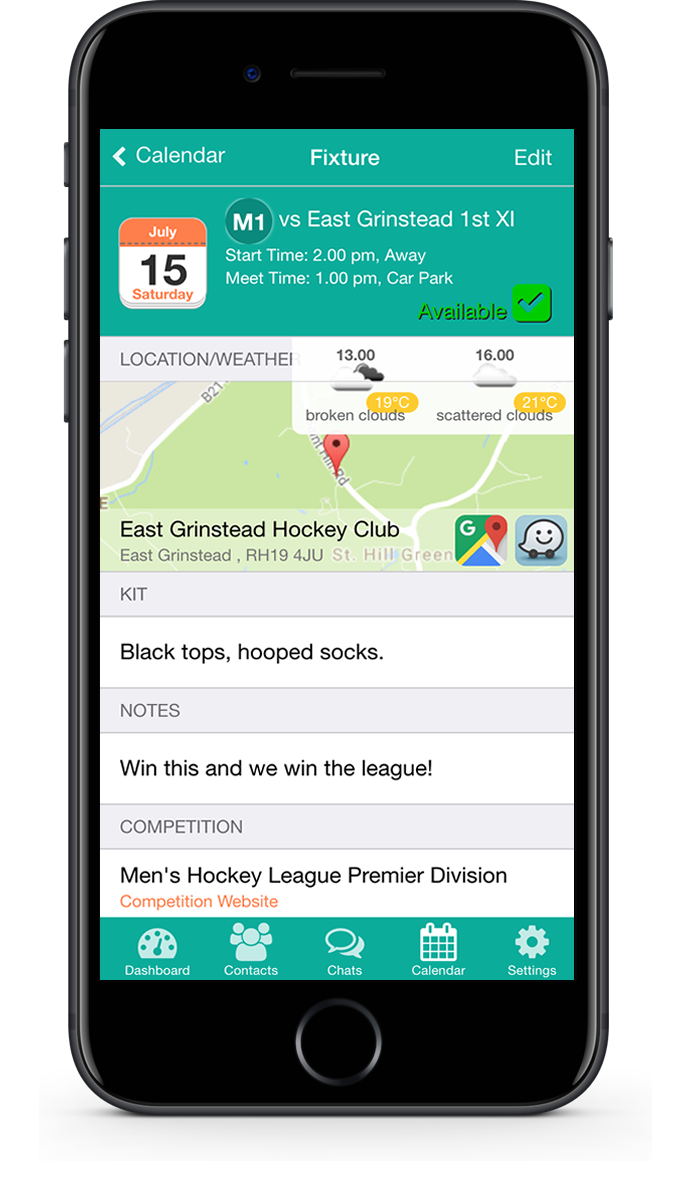 All of your fixture details easily accessible in one place! Complete with live weather reports and maps.
Your players won't miss a single detail as every event is complete with location/ map view, live weather report, important timings as well as any extra notes you wish to provide. teamo gives quick links to apple maps, google maps, waze and other applications so your players have no excuse to be late again!
You will quickly realise how much time can be saved communicating important information with our automated notifications, updating your players of any changes made to event details.
Sell spaces for training and social events
Need to collect money for a club event? With teamo you can sell tickets to your players for social and training events!
Sell tickets for training and social events which require payments.
Limit the number of spaces at your event and sell your tickets on a 'first-come first-served' basis.
Use the register to automatically invoice players who attend the event but haven't yet paid.
Want to bring along a +1 or guest(s) to a social? No problem - invited members can book their ticket(s) too!
Record your match stats for each fixture!
There's no longer the need to record significant match stats with pen and paper or in your phone notes!
teamo allows team managers and captains to add in stats after each game so that your whole team can view your match reports of previous fixtures.
Share fixture details via facebook, twitter, email and more!
Looking to get more supporters down to your next fixture? There's a simple way to let almost anyone know about your upcoming fixture! Teamo now provides a public link that your players can share with their nearest, dearest and everyone else.
This link displays your branded fixture page with all relevant details; including timings, location and team sheet.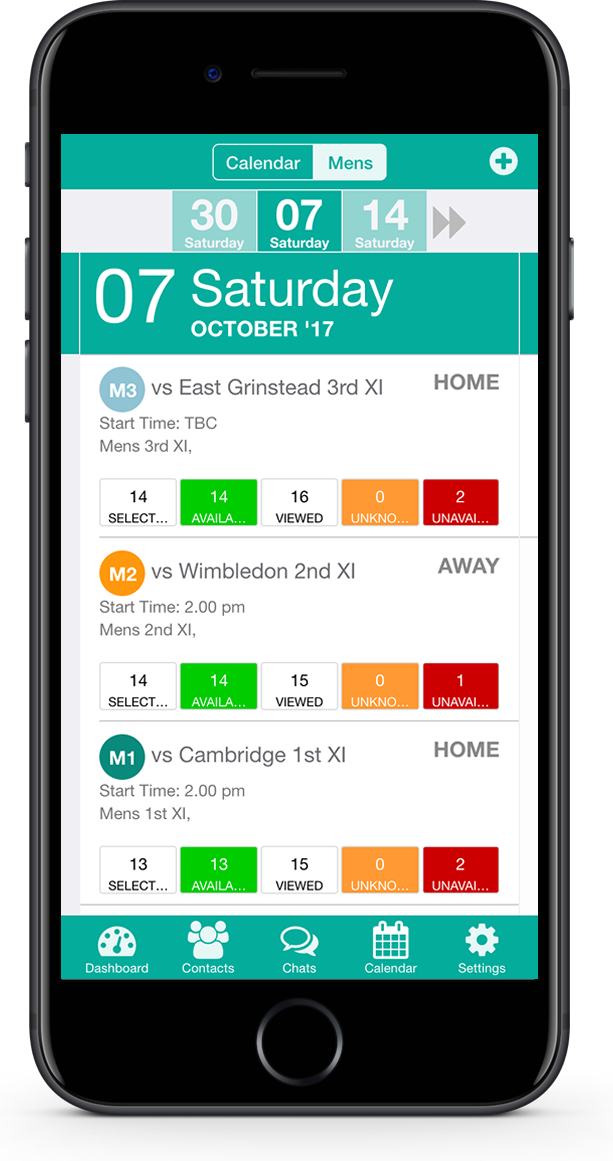 View all events and fixtures for the club section you manage!
Do you manage a whole club section such as Mens, Womens or Juniors? This simple overview allows you to see all fixtures, training sessions and socials for your club section.
It's never been easier to ensure all fixture details are correct and that every team is getting enough players to the pitch!
Sync teamo fixtures straight to your device
Many players will use their phone's calendar to organise their lives. With teamo you can sync your team's calendar directly to any phone or tablet.
Any edit made to the event in-app is automatically synced to your device calendar so your members are always kept up to date with the location and meet time!
Future fixtures posted to your teamo will also be added directly to your device calendar, meaning you only have to sync once!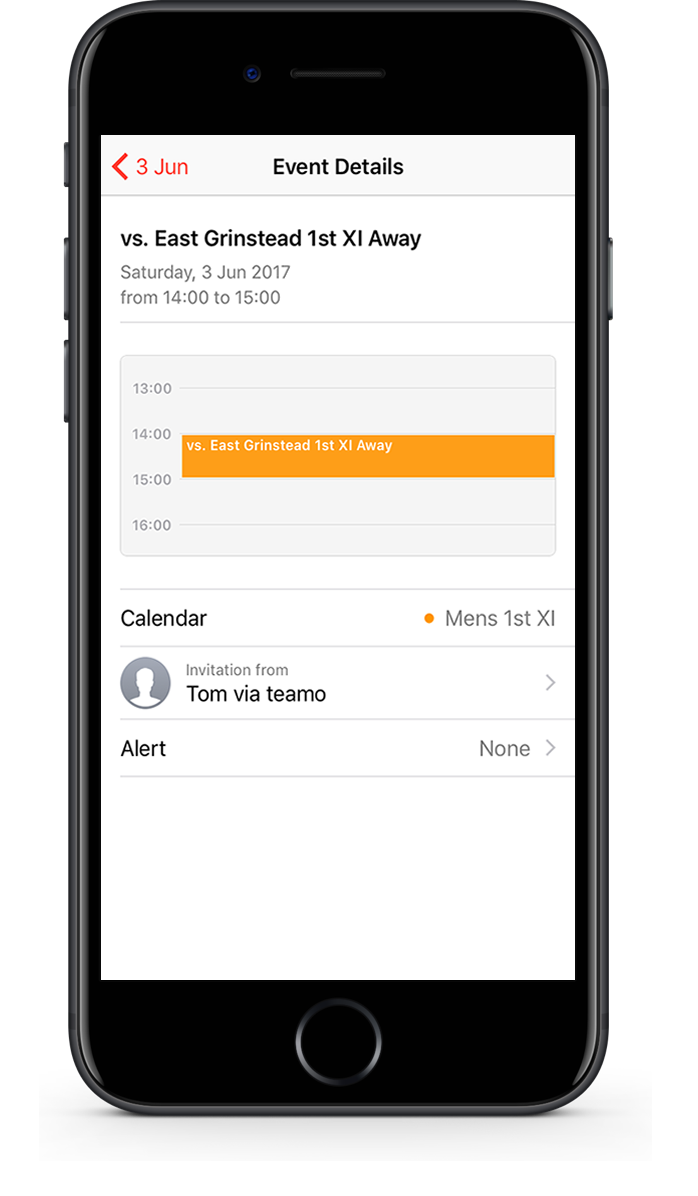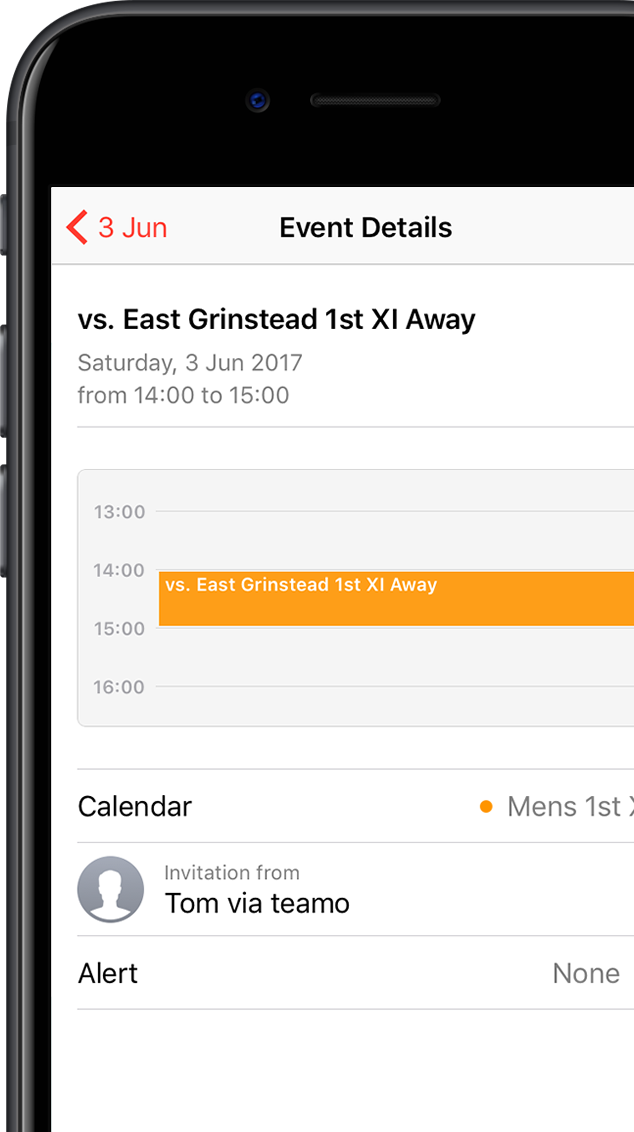 Save time and import all of your seasons fixtures at once!
If you're looking to save even more time, teamo allows you to import your fixtures from a spreadsheet. Add your whole season's calendar in just a few minutes and you won't have to think about letting your player know of their upcoming fixtures all season long.
View your whole club's fixtures in one place.
Looking to bring your club closer together? teamo allows its users to not only see their team calendars but also have an overview of the whole club's fixtures and results - allowing players to support & follow all teams, not just their own.
Click here to find out more about fixtures, events and availability!