All team contact information in one place!
teamo securely stores all of your members contact information in-app so you don't have to ask for everyone's contact information at the start of the season. You can call your members directly from the app.
Only club admins have access to every member's contact information, this information is also available to download from a complete spreadsheet in the Members Center. Managers can view their team's full contact information. Players only have access to message their team mates.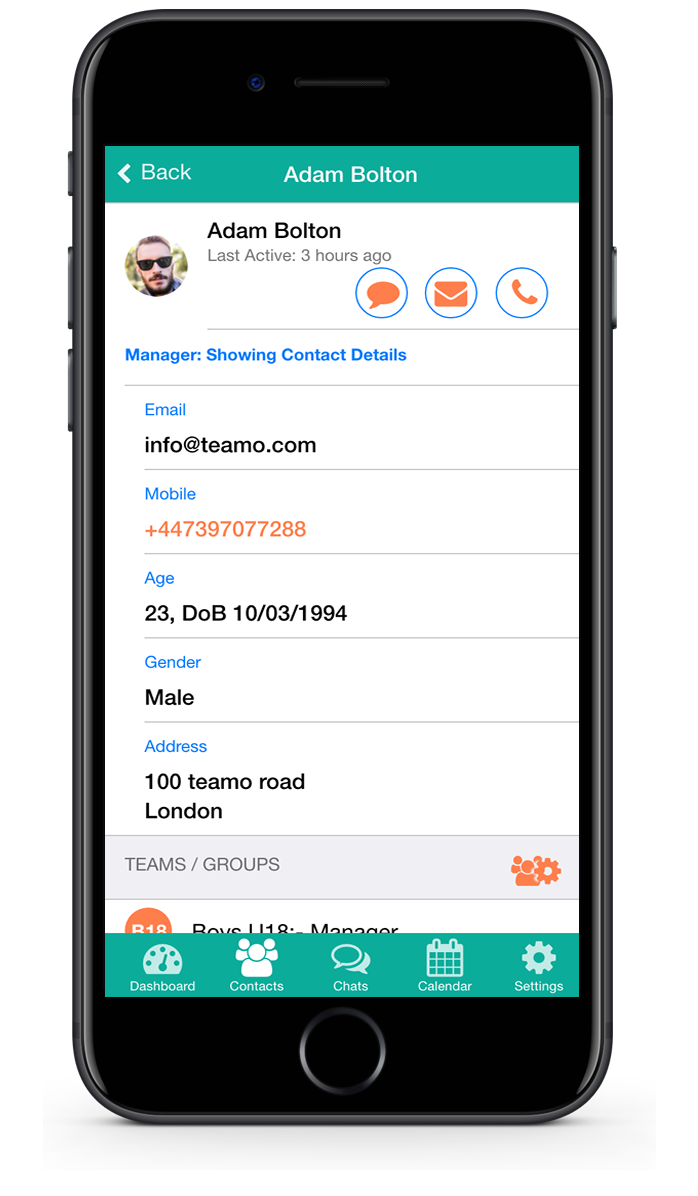 Invite your players via text or share your club's unique registration link!
Choose how to invite your players from three simple in-app methods. Choose to invite individuals or select multiple players from your phonebook via text free of charge.You can also invite members from the club contacts or send your players your club's registration link!
Use teamo to import multiple members via a spreadsheet. Check out our video or written tutorials to see how this is done.
Once players are registered view and filter your contacts by age, date joined, inactive and switch your guardians on or off!
Set Management groups so that any member of your club can contact senior members.
Many clubs choose to set some groups such as the captains or committee as a teamo Management Group. These groups appear on all players team pages, so that contact information of senior members is available to all regardless of their team.