Why wait until match day to communicate with your team?
Whether you want to chat team tactics or catch up with a teammate, teamo provides one channel for all team communications.
teamo chat allows you to message any member of your team or group without having to swap contact details beforehand. You can contact anyone in the club and it's totally child safe.
To watch our video tutorial on using chats, click here.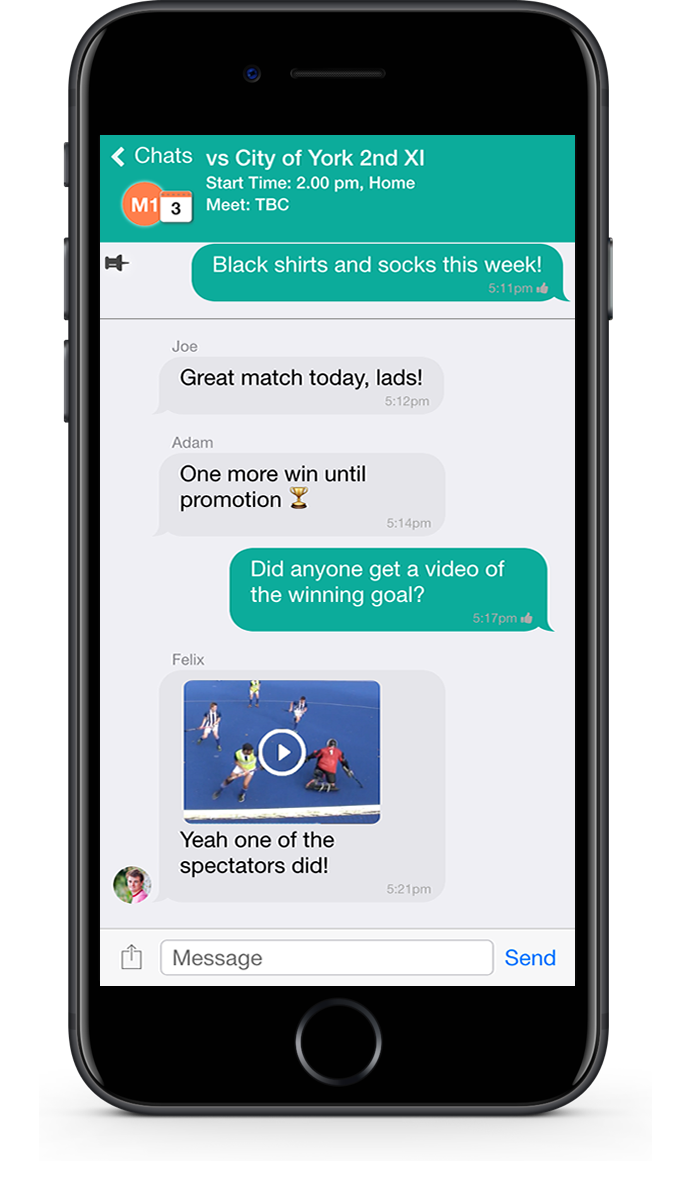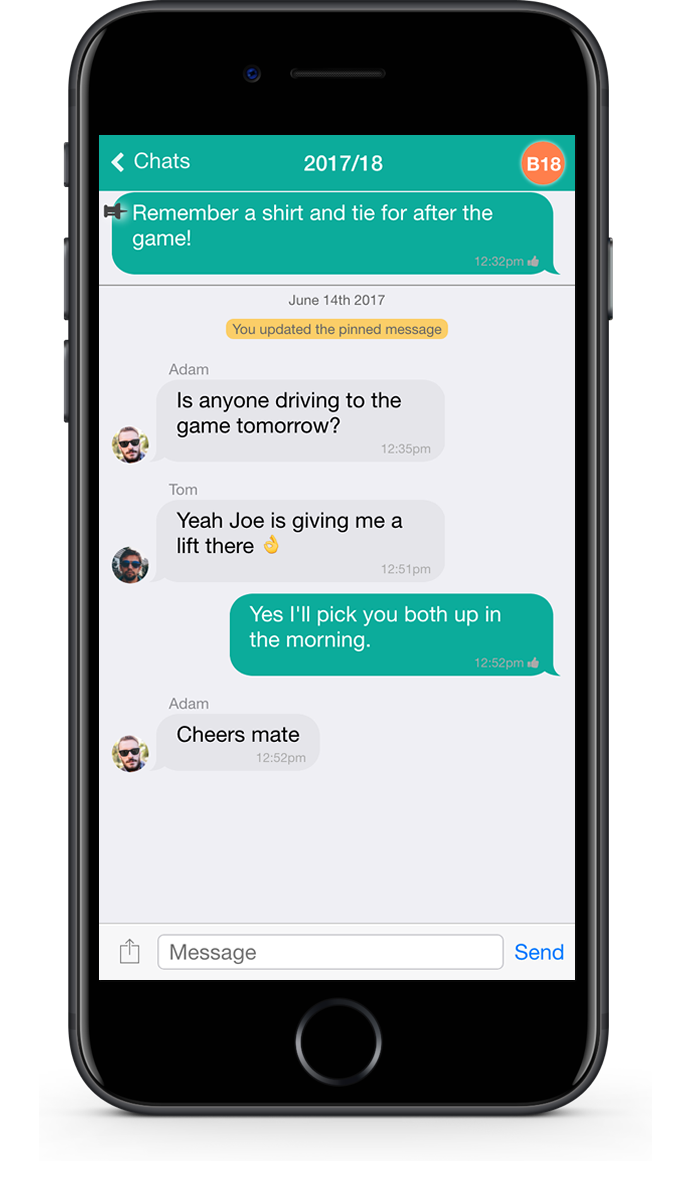 Got something important to say? Pin it to the top of a group chat.
Make sure no one misses out on the important information and use the pin message feature. This will ensure that the message is fixed to the top of any individual or groups chat screen.
Chat members are notified as soon as a message is pinned so there's no need to worry about players skimming over important details.
Send photos, videos and gifs to your teamo contacts!
Whether it's a photo from your last social or a video of the perfect goal, you can easily share this information with the rest of your team in a few simple taps.
Looking to respond with a GIF? Search giphy for anything and it's sure to keep you and your players entertained!
Share files from your desktop and Google Drive
Using teamo you can now share important files with the rest of your team. Google Drive attachments can be sent directly from your device (iOS only)but you can also share a wide range of files from your desktop...
teamo on desktop allows you to share pdfs and other documents with any teamo contact so that no one misses out on the important information.
Got the message?
Delivery reports are included in all chats so that you can check up on who's got the message and who needs that extra little nudge!
Got a question? Find out more about chats and messaging here!