Availability and Team Selection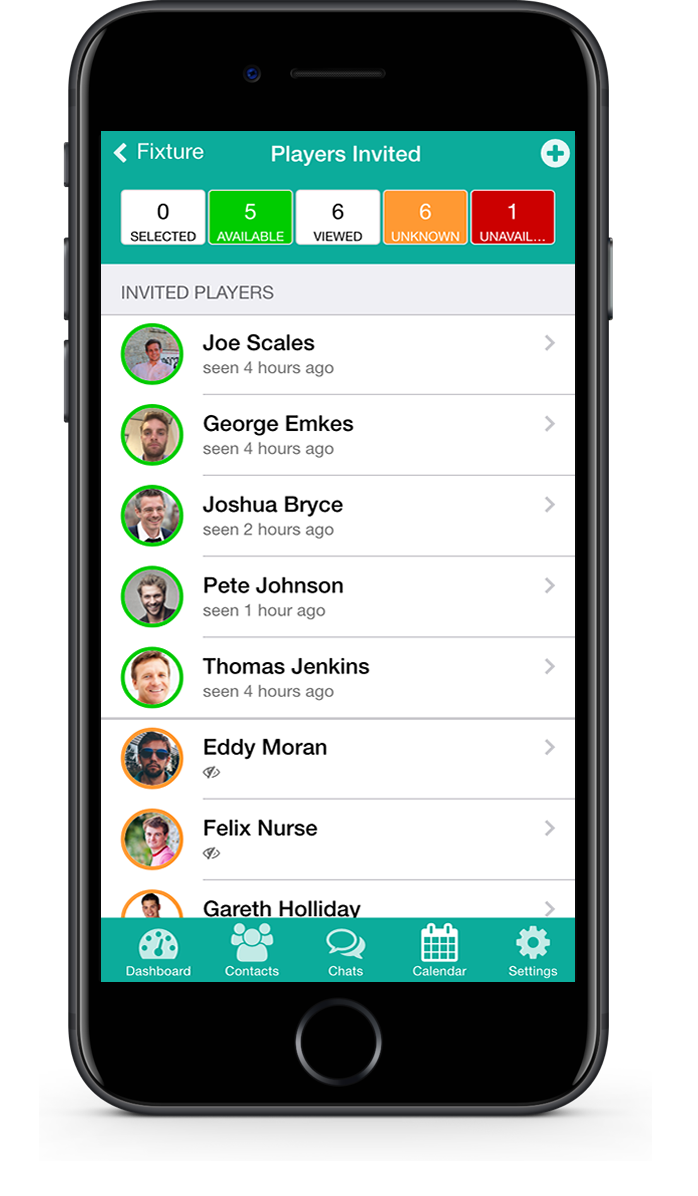 Keeping track of your players' availabilities and selecting teams can be a nightmare. Handle it all from your phone in just a tap.
With teamo's events and availability tool, simply invite your players to a fixture, training session or social and watch as the responses flood in! No longer will you have to remember conversations, check texts or scroll through emails to find out who is available for your next event. With a simple overview of availability it's never been easier to select your team.
Send reminders to those players who haven't confirmed and even invite players from other teams to play. Make sure you have a full team on game-day!
Select a team from your available players and start a pre-match chat.
Selecting a team can often be a long and painful process. However, with all of your players availability in one place you can select your team in a few taps and your players are automatically notified on their device. Saving you even more time and effort weekly! Once your team is confirmed you can ask players to confirm that they are still available for the match!
After selecting your team you can also start a new fixture chat directly from the event. Start talking tactics right away!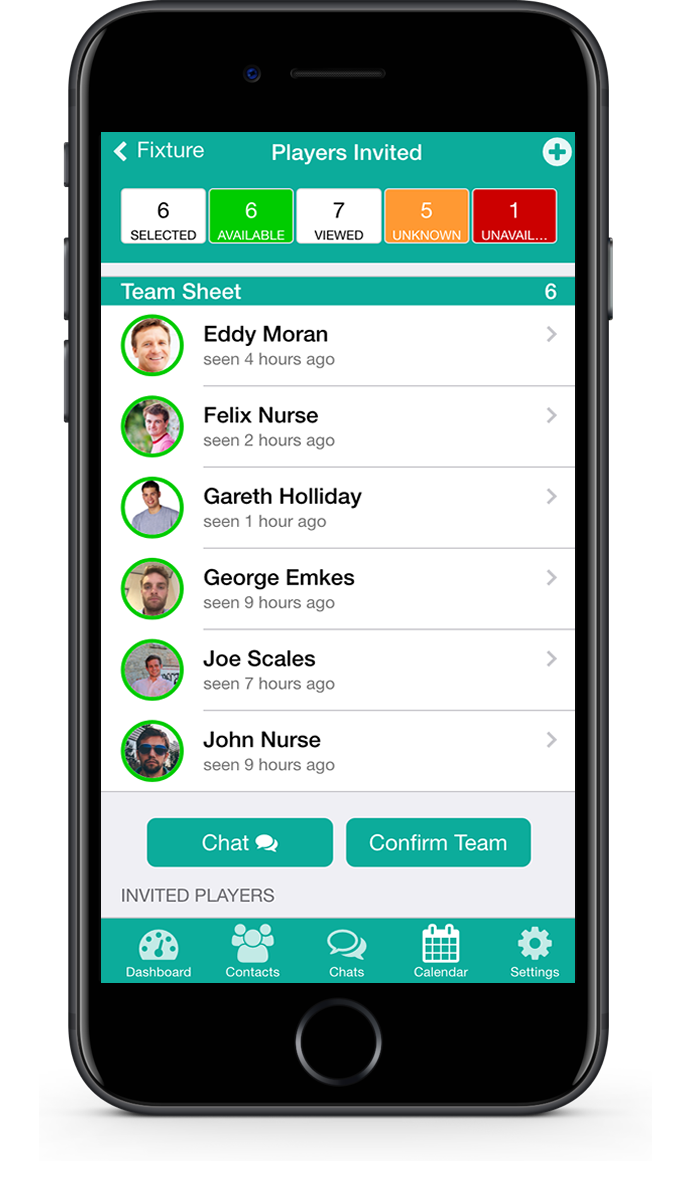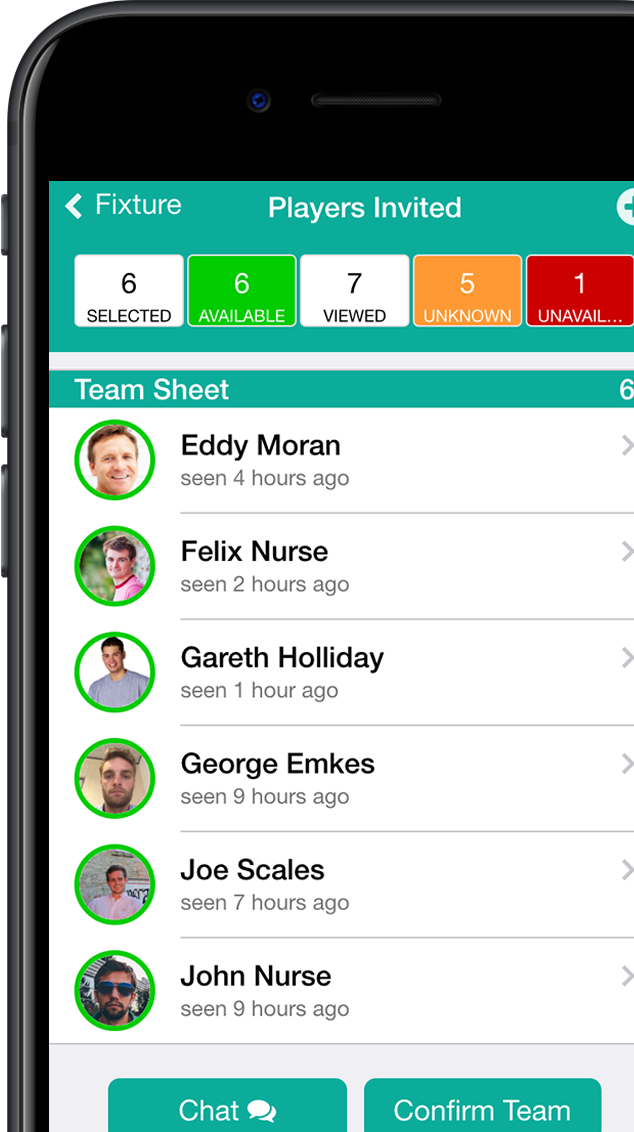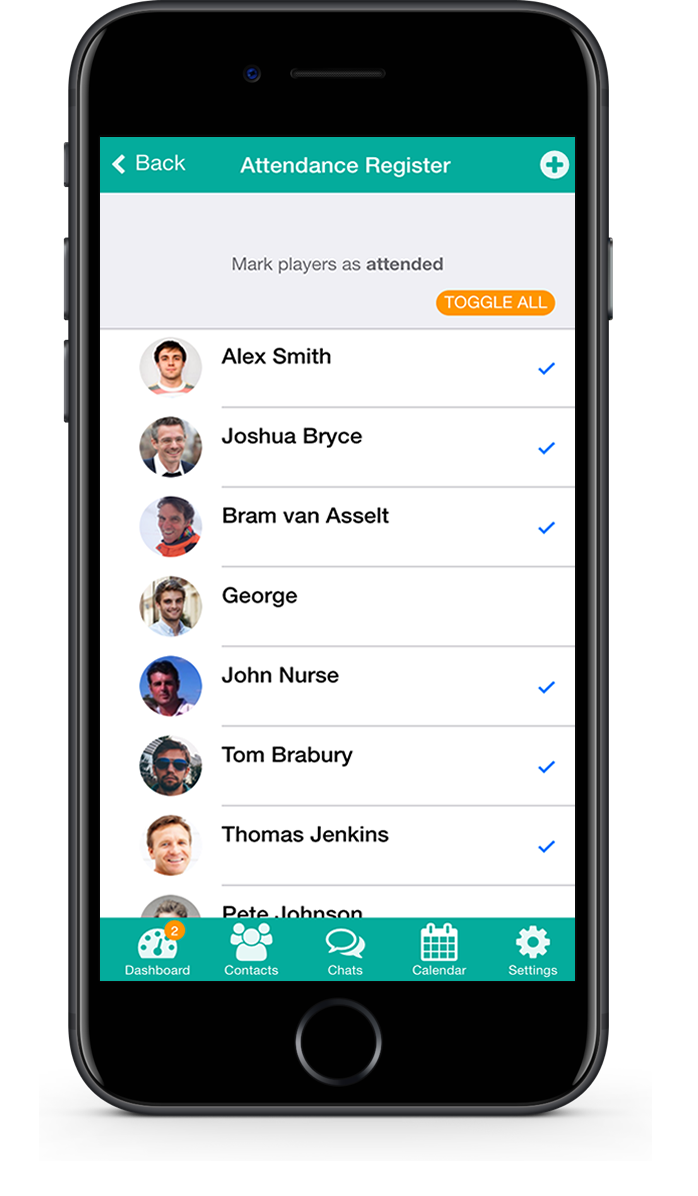 Mark off who attended your training sessions each week.
Keeping track of which players attend each training session is really key, especially when it comes to selecting your team!
In just a few taps you can mark off each player that attended training or just toggle all if there was no one missing.
Assign player positions and non-player roles to your members
Do you have members, such as the manager or coach, who you don't want to contribute to the number of available or selected players? Simply mark them as one of our non-playing roles.
These members are still able to see all the important fixtures but they won't interfere with selection numbers, ensuring you have a full team week in, week out.
If members have input their playing position or shirt number onto their profile this will automatically update on the team sheet and put the players into categories of their positions.
An overview of player attendance and availability!
All the information you need when it comes to selecting your team. This feature offers team managers and captains a simple overview of any players' availability/attendance and selection for the last 3 and next 3 weeks.
Click here to find out more about availbility and selecting your team!