Make whole club management simple
Manage availability and selection, take care of club finances and stay connected alongside an integrated club website with the power of Teamo
CLUB WEBSITES AVAILABLE NOW
Book a demo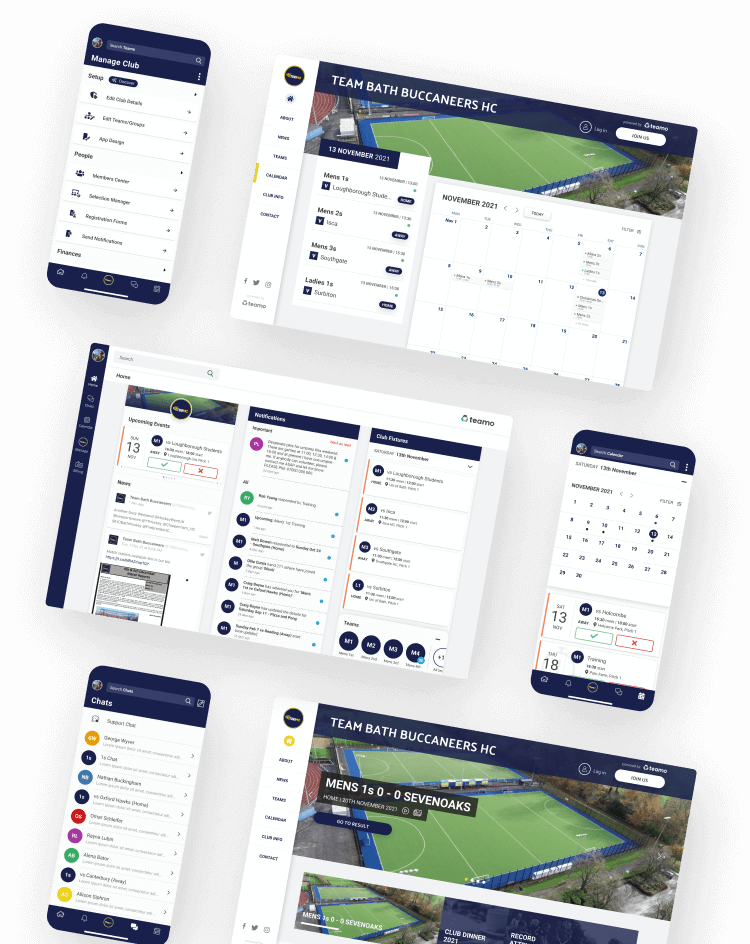 Availability & team selection
View player availabilty for upcoming events at a glance, allowing you to plan ahead for training sessions and fixtures.
With automatic reminders, there are no more excuses for players not keeping their availability up to date.
"We've been able to improve our membership status indicators, empowering team managers to drive compliance in selection."

LONDON WAYFARERS HC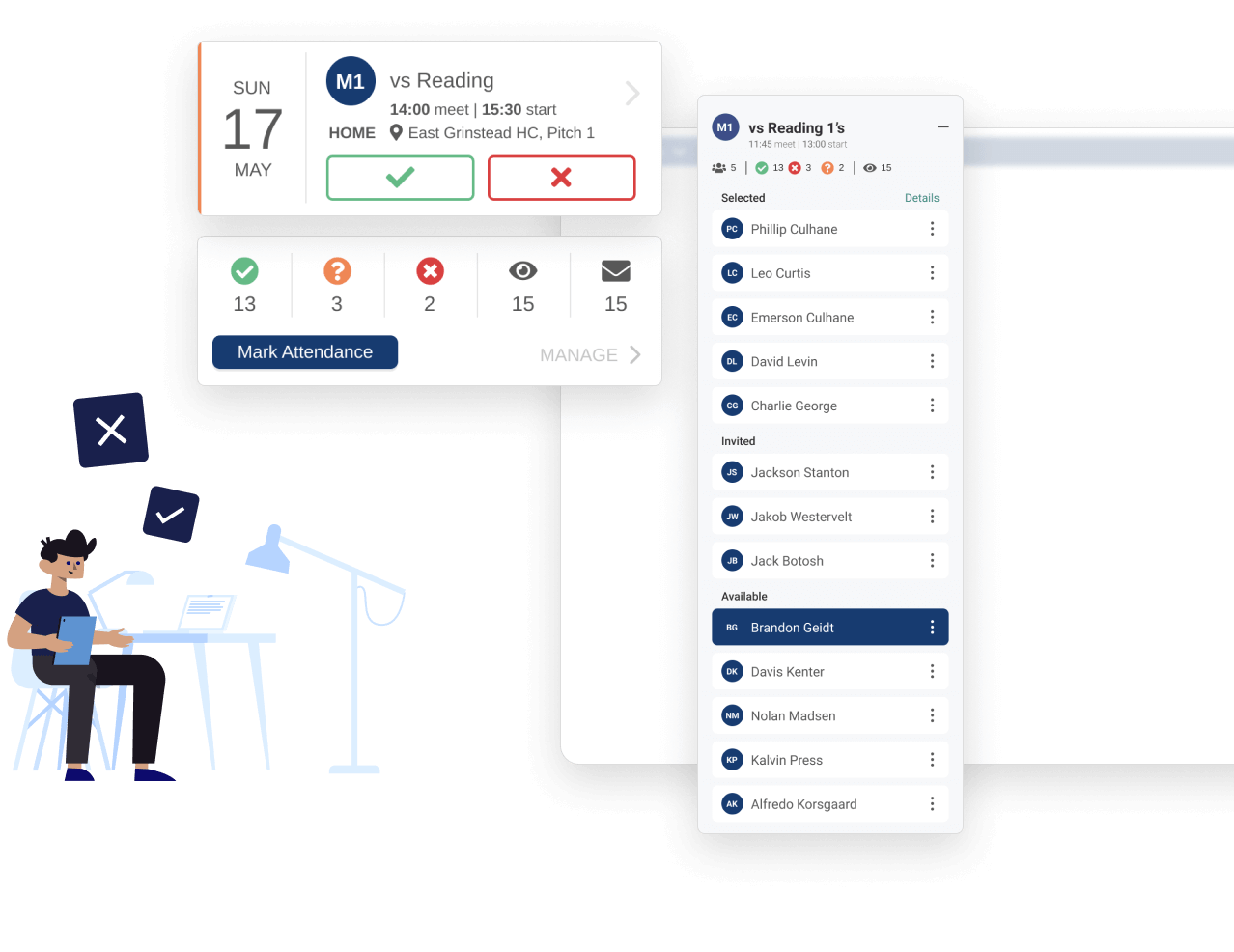 Communicate with members instantly
Keep everyone in the loop and connected with one channel of communication, either privately or as a broadcast message to a targeted group of members, removing the need for long mailing chains and WhatsApp groups.
Plus, get securely routed club email addresses, for the the whole club, club sections, groups and teams, as easily as typing team.myclub@teamomail.com into your email client.
"We can hide players who have not paid subs from captains for selection, and use the email function and 1-to-1 broadcast messages to send reminders"

WIMBLEDON HC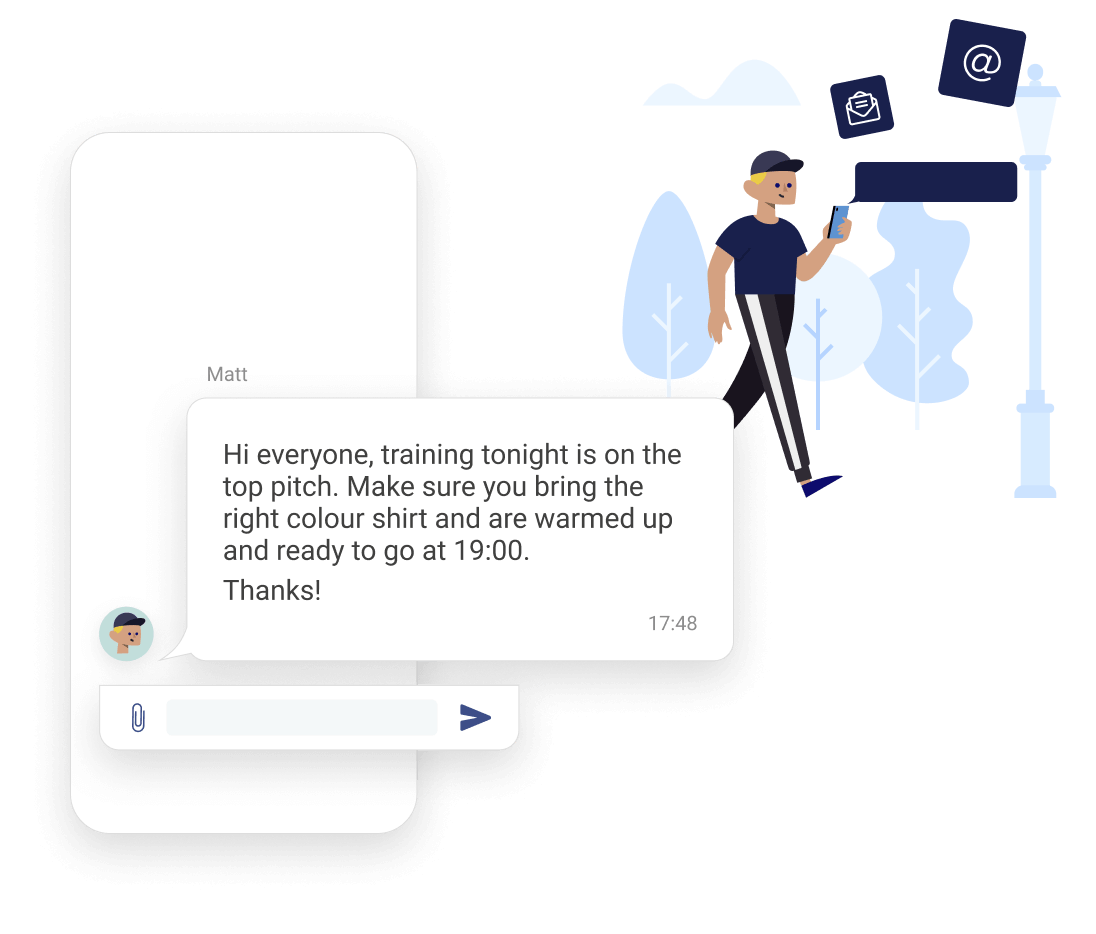 Personal and club calendars linked
Players, managers and admins can view all upcoming events for the season and update availability in just a few clicks.
Personal calendars within the desktop and mobile apps work alongside the club calendar which powers the events published on the club website.
"The calendar and new features, the fixture widget and EH league tables, are just a bonus for all our members to keep up to date in one place."

TEAM BATH BUCCANEERS HC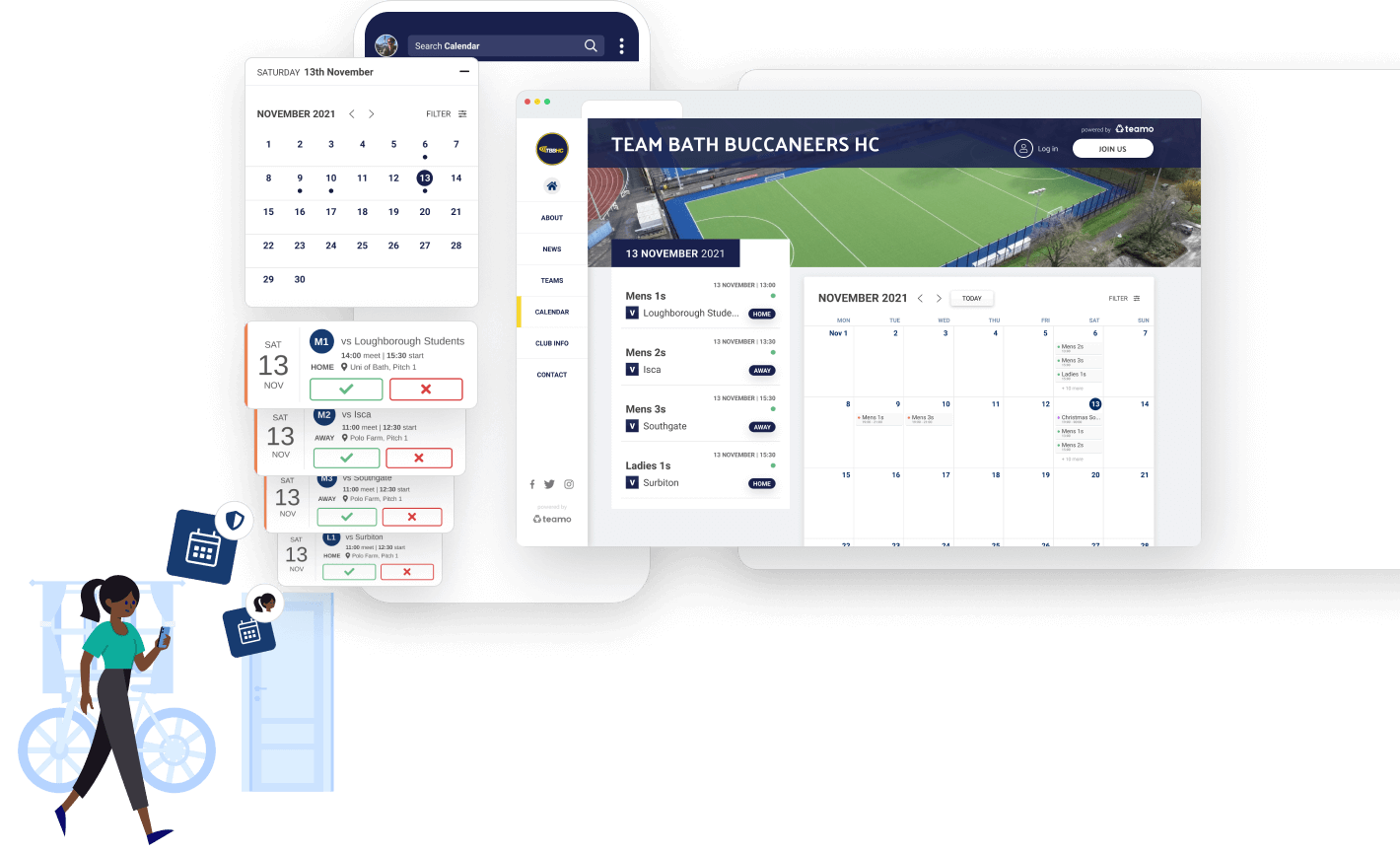 Never miss a payment
Collect memberships, match fees, training fees, social tickets and more. Listed products are assigned to attendees instantly via the app or web link.
Unique membership status indicators on team sheets allow all relevant stakeholders to view an individuals membership status for selection and match fee purposes.
"The club has managed to collect 99% of our senior membership fees via Teamo in 2021."

Streatham and Marlborough CC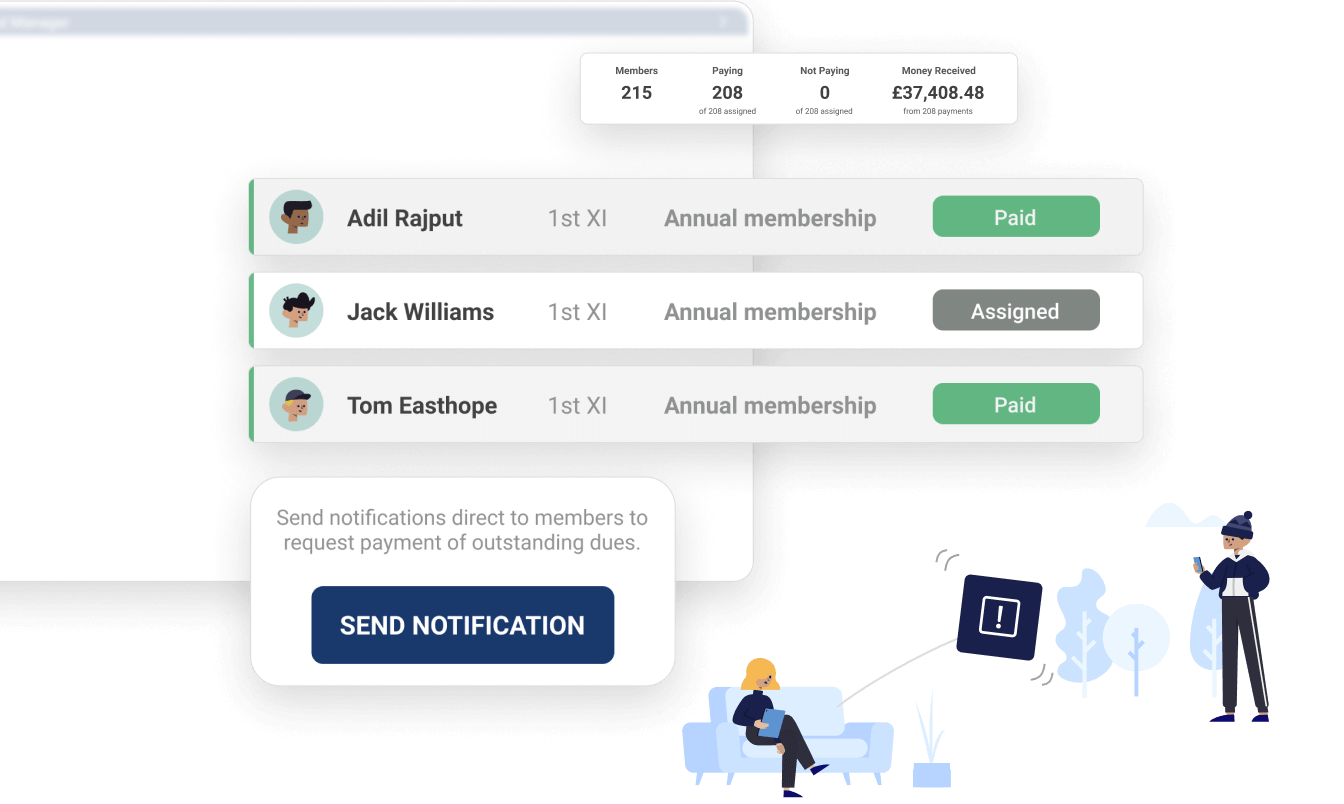 Completely GDPR compliant
Safeguarding your members' personal information is an integral part of what you do. Teamo allows you to store your member data in one safe, secure system with controlled access.
"Teamo certainly helps with the administrative process and workload on our club. You either invest in something like Teamo or you are still working on spreadsheets."

WINCHESTER RUGBY CLUB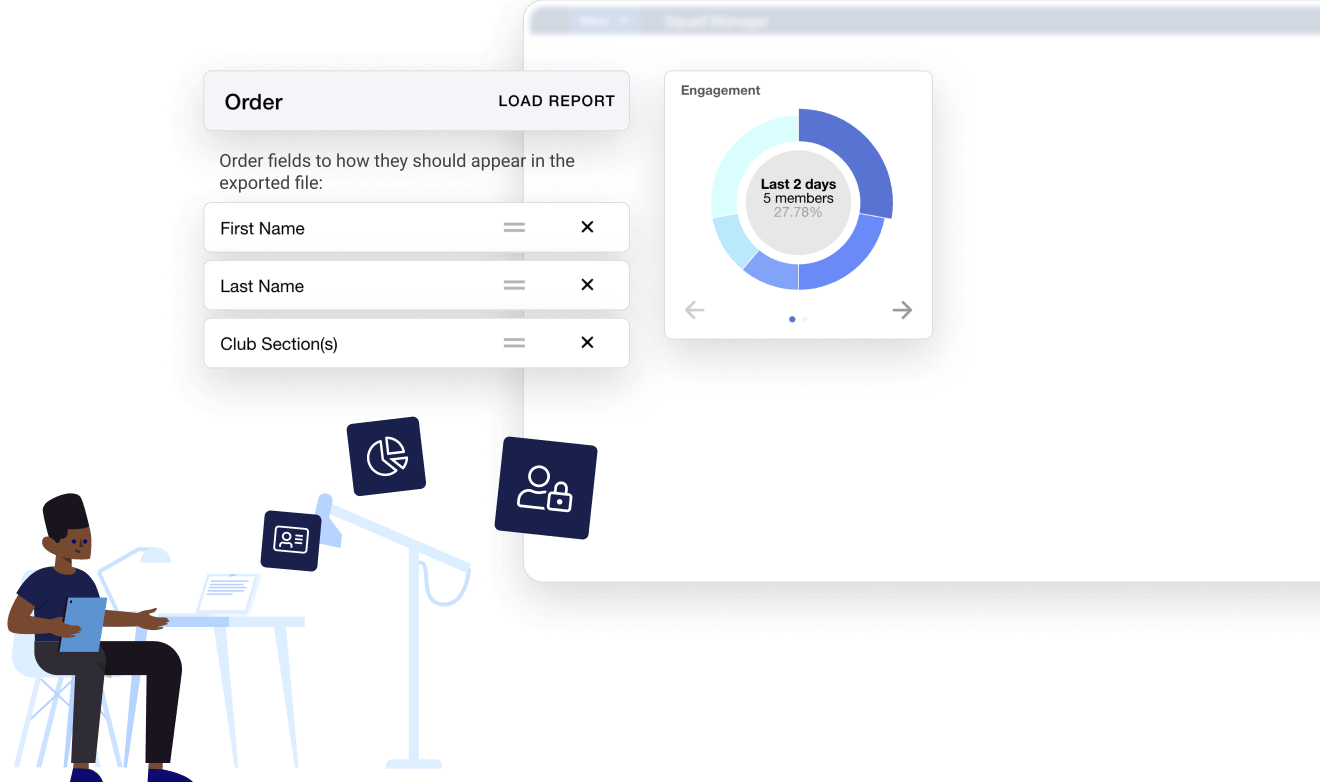 A website with the power of Teamo
A customised and responsive website for your club, fully integrated with Teamo and controlled from the app. Keep your content up to date easily and quickly so you have a fresh web presence to inform existing members and attract new ones.
"Being able to maintain fresh content on the website from within the app will make my life so much easier"

TEAM BATH BUCCANEERS HC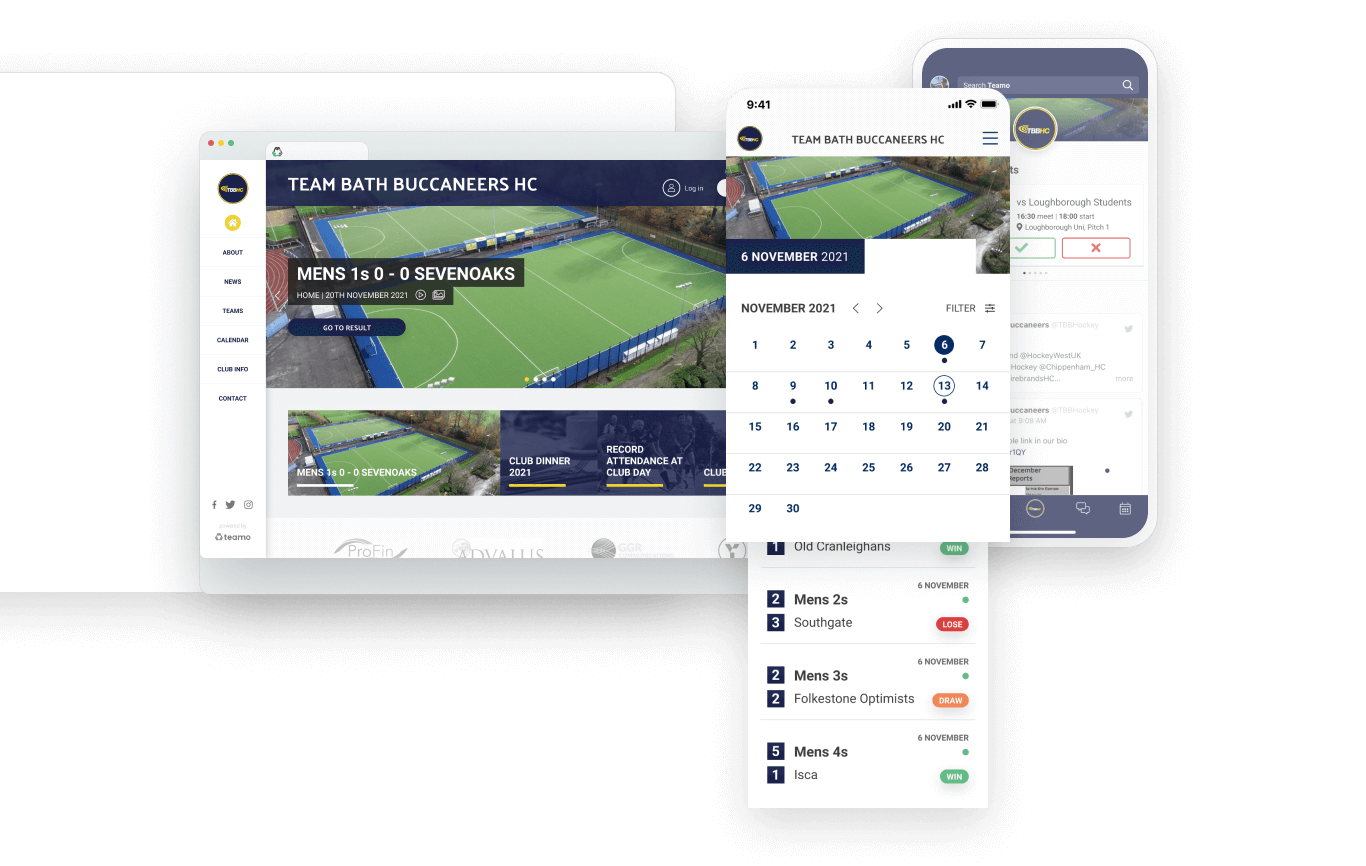 Personalise club management
Complete the form so we can arrange a time for a demo and get to know you better before we start so we can ensure you get the best experience Teamo can offer.
Teamo is perfect for every role in your club